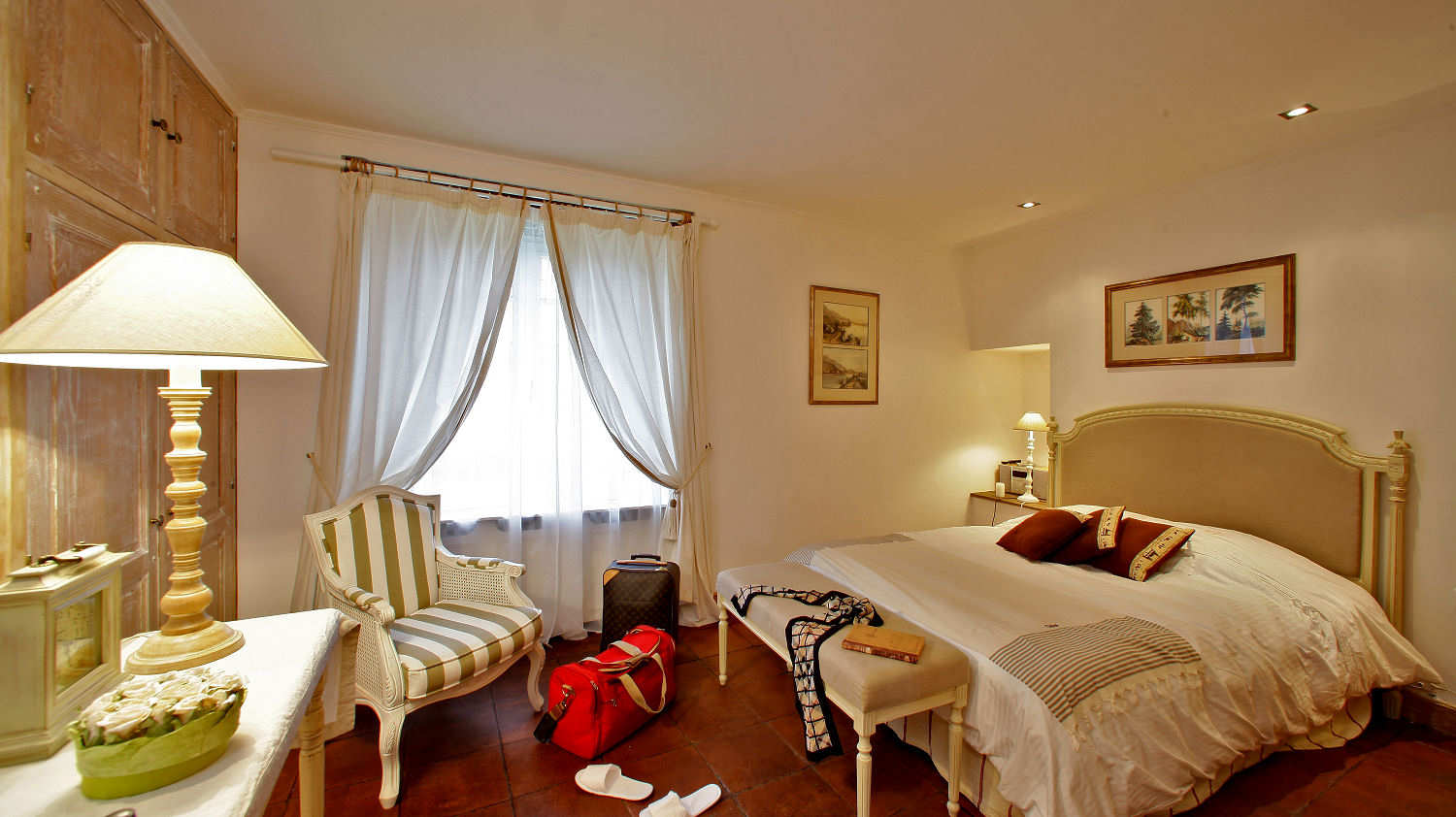 Le Presbytère de Nadaillac *****
Our tourism strengths :
We want to create for you the perfect setting for a memorable stay. The Presbytère is ideally located to discover all the wonders of the Périgord, with its thousand and one castles, prehistoric sites, walking routes, outdoor activities and … delightful gastronomy . A fabulous historic and natural heritage to experience the sights and tastes of Périgord. The country where you can learn about the dawn of humanity. In the house, all that can be heard is the song of birds, and, the sighing of the wind. Open a window, give you the gift of preserved natural beauty. You and your guest will enjoy all the outdoor equipments : heated swimming pool, basketball , badminton, football court, petanque field. All you need to play is provided on demand with no fee.
At your service :
What better way to improve your cooking for your friends an family than, under the guidance of a professionally chef? Take a one-to-one private cookery class with a professional French chef (on reservation). Baby-sitter, hairdresser, demand massage service. …We try to responds to all your needs, fulfilling any request you may have at any time. Your comfort is our top priority . You'll have a good night's sleep in a top quality beds : mattresses by Treca generously filled comforter. - 100% micro-fibres 400 gr – towelling 600 gr – Multimedia equipment at your disposal : micro Hi-Fi shelf System in every room, satellite TV, TNT, DVD players, fax, telephone ADSL Internet access, Wi-fi available
Facilities :
Air conditioning, central heating, clothes dryer, first-aid kit, equipped BBQ corner
heated swimming pool